Growing and Saving the Seed Of Watercress
---
Perennial in USDA zones 6-9. Latin name Nasturtium officinale is a perennial aquatic plant that belongs to the brassica, or cabbage, family. Despite being an aquatic plant, watercress can be cultivated easily in pots and even on land. It is a popular, piquant edible leafy green. The clean, lightly peppery flavor of this perennial herb adds kick to salads, stir fries and even smoothies.

---
HISTORY
One of the oldest known leaf vegetables consumed by humans, watercress was first cultivated commercially in the early 1800s.

USES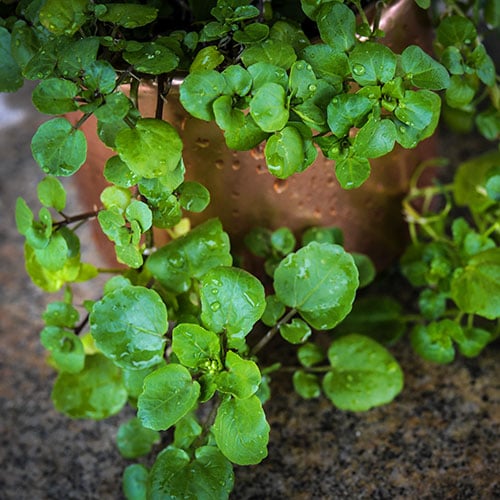 ---
Direct sow or start indoors 3-4 weeks before last frost date.

Watercress seeds are quite small. They should be surface sown, very lightly covered and kept consistently moist.

Ideal germination temperature is 50-60 F.

Keep soil moist until germinated.

Seeds germinate in 7-14 days.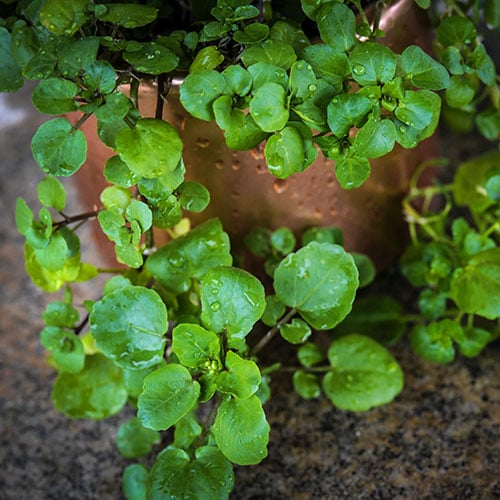 ---
This very fast-growing, cool weather-loving plant can be grown in the cooler months and will suffer during the peak of summer's heat, so be sure to sow the seeds early in spring and succession sow frequently until the heat of summer sets in.

The tiny seeds should be broadcast over a prepared area and lightly raked in about 3 weeks before the last frost date.

The key to a successful watercress crop is providing plants with consistent moisture. It makes a perfect addition to a garden water feature!

Watercress can be grown in the garden. It prefers very moist soil that is fairly rich.

Space plants 9-12 inches apart.
PESTS/SPECIAL CONSIDERATIONS
Watercress is fairly pest free, but leafhoppers may be an issue. Treat infestation with organic insecticidal soap.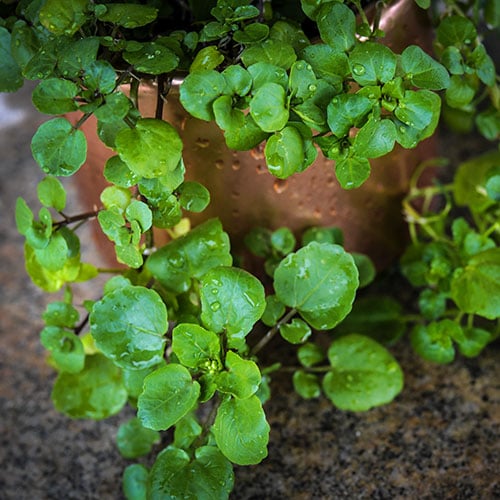 ---
After the plant has gone to flower, the seeds grow in pods.

Detach the mature pods and place upside down in a paper bag.

After three months the seeds are properly dried.

Shake the bag to separate them from the pods.

Seeds should be kept in a tightly sealed jar.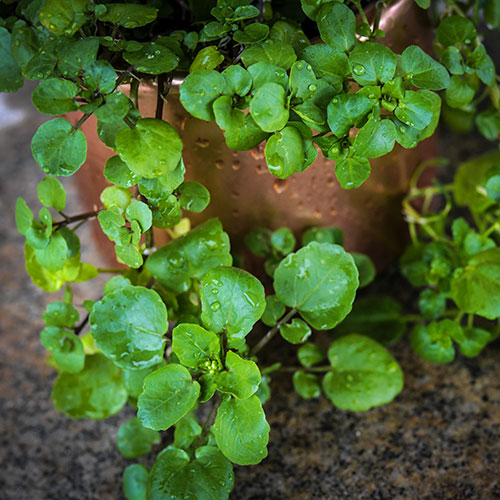 ---