How To Grow and Save Seed Of Yarrow
---
Latin name Achillea millefolium is an easy-to-grow perennial herb in the aster family. A pollinator attractor and very easy to grow, yarrow provides bursts of color for beds, borders and landscapes. Hardy from USDA zones 4-8.
---
HISTORY
Native to a circumboreal range across the continents of North America, Europe, and Asia, it has uses in traditional folk medicines across its massive native range.

USES
Ornamental

Beds, borders, cut flower garden, drought tolerant, deer- and rabbit- resistant plantings, pollinator garden, rock gardens, rock walls, xeriscape

Attracts bees, butterflies, and beneficial parasitic wasps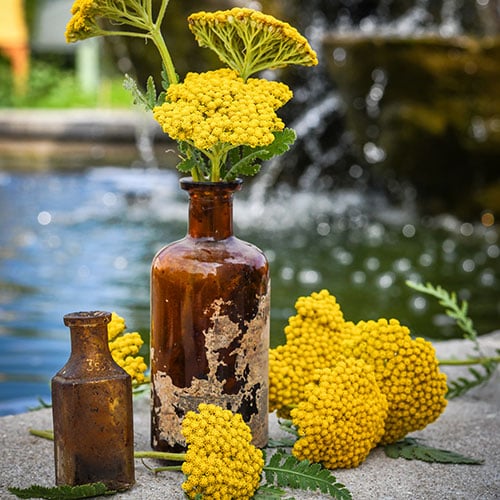 Seeds germinate in 14-28 days.

Sow seeds indoors 6-8 weeks before last frost and transplant outdoors after last frost.

Surface sow seeds, gently pressing into soil, as light aids germination.

Ideal germination temperature is 65-75 F.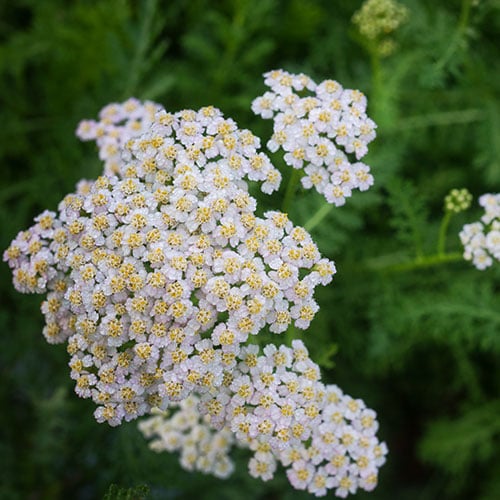 Prefers full sun.

Provide well-drained soil.

Space plants 12-24 inches apart.
PESTS/SPECIAL CONSIDERATIONS
Suceptible to spittle bugs. These can be rinsed off or treated with organic insecticidal soap when pressure becomes high.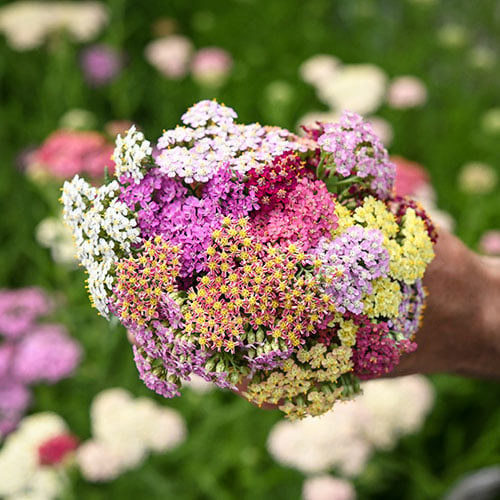 Dividing plants is the best propagation method for yarrow.