How To Grow and Save Seed Of Zinnia
---
Latin name Zinnia elegans is an annual member of the aster family. Zinnias come in an incredible rainbow of colors. This extremely easy to grow flower makes a perfect cut bloom.
---
HISTORY
Native to Mexico and Central America. Grown by the ancient Aztecs. Taken to Europe in the 1700s.

USES
Ornamental

Beds, borders, butterfly garden, containers, cottage garden, cutting garden, cut flower production, pollinator garden, interplanted in the vegetable patch

Visited by a range of butterflies: swallowtails, painted ladies, monarch, red admirals

Also visited by honeybees and bumblebees

Beloved by hummingbirds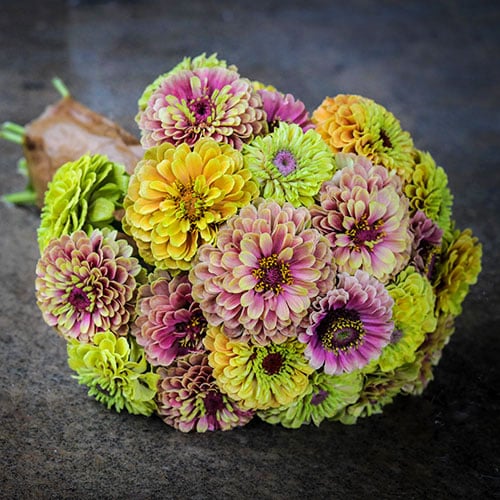 ---
Seeds germinate in 5-7 days.

Sow seeds indoors 4 weeks before last frost and transplant outdoors after last frost, or direct seed after last frost has passed.

Sow seeds 1/4 inch deep.

Ideal germination temperature 75-80 F.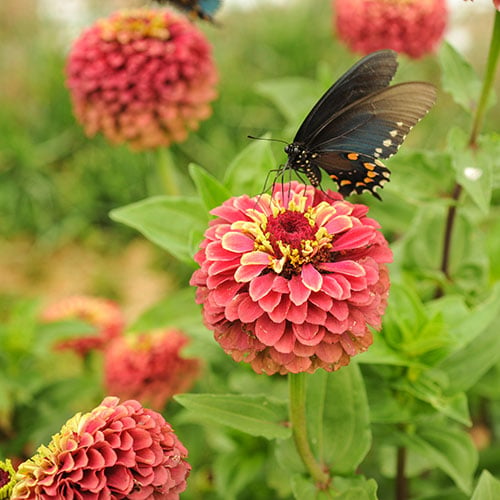 ---
Prefers full sun.

Provide rich, well-drained soil.

Space plants 9-12 inches apart.

Keep deadheaded to encourage continued blooming.
PESTS/SPECIAL CONSIDERATIONS
Powdery mildew is a common pest of zinnias. The powdery fungus will appear on both tops and bottoms of foliage and occurs in hot, dry weather.

To treat, routinely spray leaves with a hose or neem oil to knock powdery mildew spores from foliage.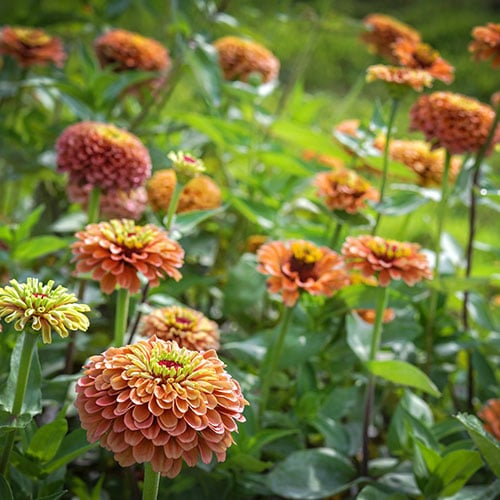 ---
Allow the flowerhead containing the seeds to mature and dry on the plant.

Clip off the flowerhead and place in a container.

Working over the top of another clean, opened container, rub the flowerheads between the palms to break them apart.

The seeds can be separated from the chaff by first screening and then winnowing.

Store in a cool, dry, dark place over winter.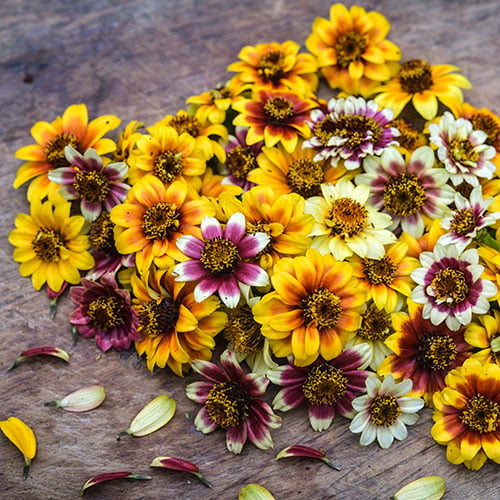 ---