---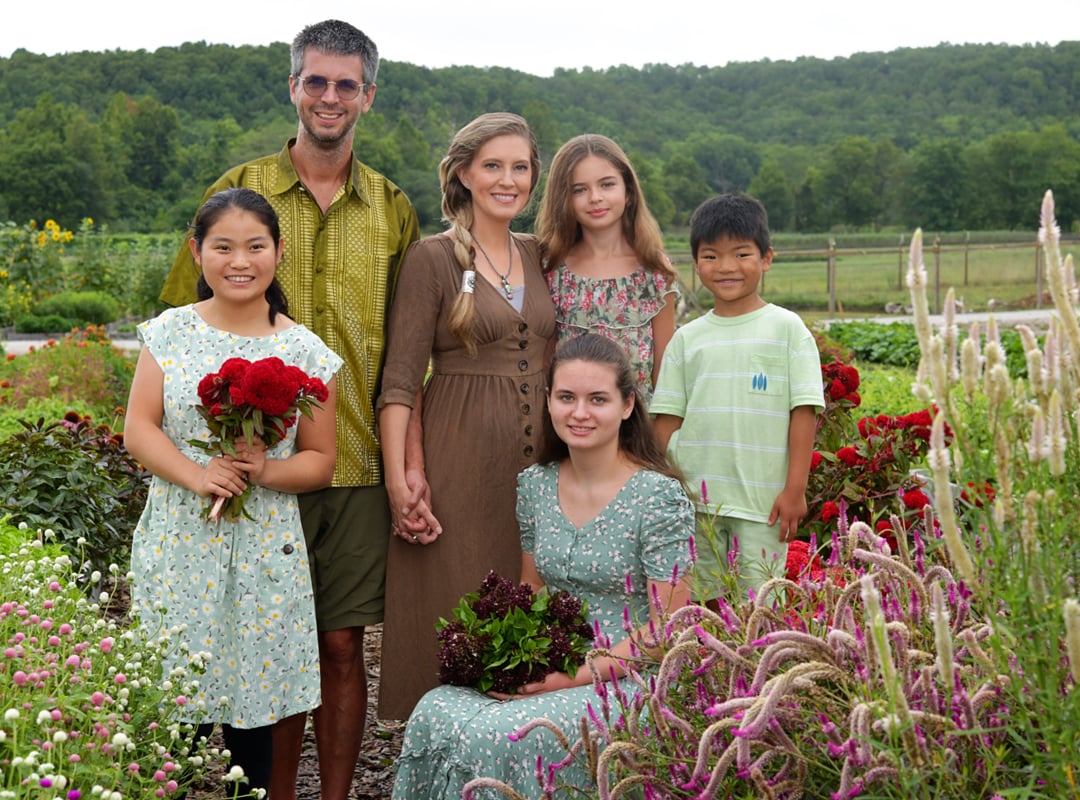 ---
Dear Gardening Friends,
We are excited to bring you a host of new seeds again this year, as well as maintaining many old favorites! This last season, our trial gardens yielded many new favorites, from Japanese stock flowers to Technicolored tomatoes and exciting, cherry-flavored giant petunias—plus loads of other new flowers and vegetables. Finding new varieties is one of the true joys of being part of a seed business. Working with collectors, plant breeders, and seed savers to find some of the most interesting and delicious new seeds is always our mission!
This last season has again been record-breaking, and we continue to see interest in the amazing diversity of horticultural history being rediscovered and embraced by new generations. It is our hope to save and promote these cultural and culinary treasures. The demand for seeds has never been greater! For three straight years, the garden seed industry has seen rising sales. Now coupled with global shortages, many seeds have sold out early. Our Missouri farm continues to work diligently alongside approximately 175 of our seed growers to produce more rare seeds, but we must apologize if you find varieties missing from our catalogs. Please check our website seasonally as we list more seeds when they become available. Berry plants, sweet potatoes, potatoes, tulips, garlic, and much more are also available online, in their season!
This year's catalog is now mailing to 1.4 million gardeners, and our supply of copies disappears more quickly each season as gardeners discover the joy of these rare, colorful, and delicious seeds.
2022 was a busy year for our company as we worked to complete our new seed and shipping warehouse just down the road in Seymour, Missouri. This new 105,000-square-foot facility, equipped with state-of-the-art technology, will help us better serve you and continue saving the seeds we love in these uncertain times. Between our two locations, we now have over 30 greenhouses for plant and seed production, plant breeding, trialing, and research.
To ensure the quality of the seed we sell, each season we strive to grow every offered variety. This year on our Missouri farm, we trialed approximately 2,500 new and favorite varieties! A new research location in Jamaica is also in the works, and we could not be more excited about the possibilities this will bring! From our gardeners here in Missouri to our seed growers, to our researchers around the world, our team is dedicated to offering the best seeds possible.
To ensure your ability to save and share seeds freely, we only offer seeds that are free from GMO contamination and corporate control. We never offer seeds that have been patented in the USA. Please save seeds and buy non-GMO! Grow your own and support small, local farms!
We hope you can visit our seed farm and store in Mansfield, Missouri, and join us at one of our festivals and events that we host each year! We welcome guests to visit us and our team— join us for lunch at the farm and see our gardens each season!
Please enjoy our newest catalogs. It is always our hope and prayer for each of you to have an abundant garden and a safe and healthy new year!
God Bless!
Jere, Emilee, Ella, Sasha, Malia, & Cyan Gettle
---