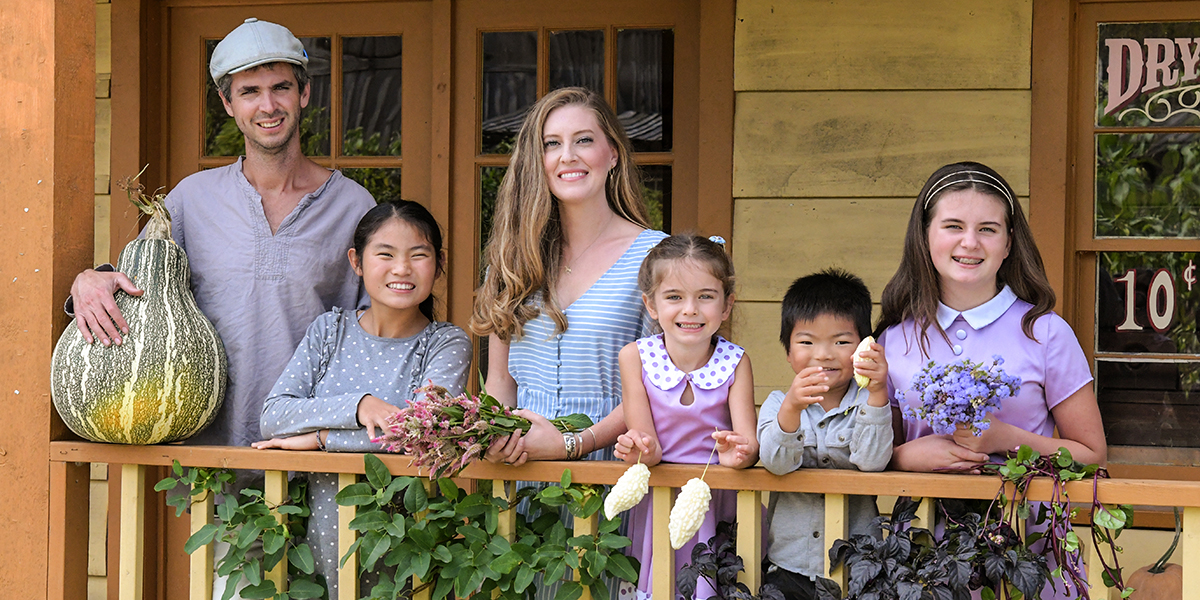 Dear Gardening Friends, 
Welcome to our website for 2020! We are happy to again offer free shipping to customers in North America. That is right--no shipping or handling charges to customers in USA, Mexico or Canada! And no minimum order, either!  We want to make heirloom seeds available to all--any time you need them--and we will strive to ship most orders within hours after we receive them! Thank you so much for supporting our family business. We will strive to offer you the most exciting seeds we can find!

It is hard to believe that we are already sending out our 23rd annual listing of rare seeds and that the interest in traditional seeds and gardening methods continues to grow in this digital age.  It seems that gardening and good food continue to connect people and places from all generations.  Seeds are the living component that connects us back to our ancestors, our culture, and the amazing cultures and food traditions from around the planet.  Saving this link to the past and making a gift for the future is what seed saving is all about--preserving these precious seeds and their stories.
Speaking of stories, we are working on a project to document and preserve not only seed, but family stories on a new YouTube feature on our channel called "Seed Stories" and continuing to add more info to our website, as well.
2019 was a great year for research, discovery and seed saving at the Baker Creek trial gardens.  We continue to add gardens and greenhouses and are doing more year-round research and seed saving, and we are trying our hand at selection and plant breeding.
In the 2020 Whole Seed Catalog and on our website, you will find a host of new offerings from around the earth, including some of the most colorful and antioxidant-rich vegetables we can find.  It is our passion to find and offer the most nutrient-dense vegetables that we can discover, both here at home and on seed collecting adventures abroad.  We thank all of our wonderful friends and customers who also help us discover and research heirloom varieties.  If you have an unusual variety, we would love to give it a try!
One of the real joys of gardening is always trying new things and being able to discover something really great.  We hope that you will not only enjoy discovery in your garden but also at the festivals we help host. There gardeners and farmers join speakers and chefs to share not only seeds, but also storis, friendship, recipes, gardening methods and so much more.  Please join us and speakers like Robert F. Kennedy, Jr.; Vandana Shiva; Ocean Robbins; and so many other passionate pure food advocates and gardeners.
We want to challenge you to not only grow your own food, but also support the GMO-free food chain, especially local sources and farmers who keep food alive. Why support the brands that are destroying our genetic diversity and controlling the world's food supply?  Instead--grow, preserve, trade and shop with ethical suppliers and food producers whose families are making a difference in the world. Save your seeds and keep planting!
We thank you all for supporting our dream and mission, and wish you an amazing gardening year!

God Bless!
Jere, Emilee, Ella (14), Sasha (12), Malia (6), & Cyan (4) Gettle