(FREE CATALOG): Request our Free Seed Catalog Here
Our FREE full-color catalog features all of the varieties available in the Whole Seed Catalog — 1,000 varieties of heirloom vegetables, flowers and herbs from around the globe. It is always our pleasure to share these beautiful, healthful treasures with gardeners and growers everywhere. Ships December to March each year to U.S. residents only.
(Whole Seed Catalog): The World's Best Seed Catalog!
Gardeners know the Whole Seed Catalog as the gold standard for heirloom seed catalogs. The large, breath-taking photos make it a must-have coffee table book, sure to be treasured for years to come. This preeminent resource for heirloom and open-pollinated seed varieties also offers recipes, heirloom gardening and seed-saving advice, comprehensive histories of precious heirloom varieties, and information about the pure-food movement.
2021 The Whole Seed Catalog (USA, Canada and Mexico only)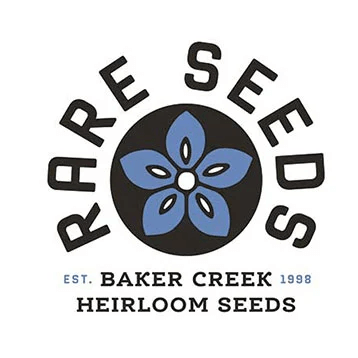 At 500 pages, the 2021 Whole Seed Catalog is our biggest and best yet. It contains more than 1,000 wonderful heirloom varieties from around the globe, including many new and exciting varieties. Allow 2-5 weeks for arrival. International customers can order the same catalog for delivery HERE. The Whole Seed Catalog is also available at select retail locations from early December through February.