---
TULIP FESTIVAL
Sunday & Monday | April 9-10, 2023
---
---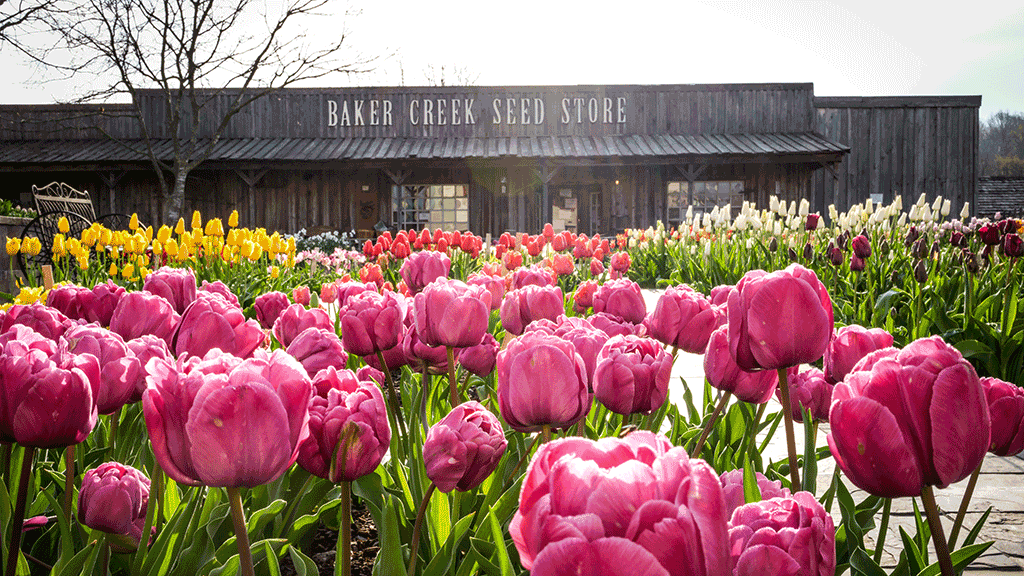 ---
The tulip gardens at Baker Creek are a breathtaking experience and a welcome harbinger of spring! We invite you to come and enjoy them at their peak.
Enjoy expert speakers, local food, unique vendors, greenhouse and garden tours, and old-fashioned entertainment (schedule is here) at Baker Creek's Mansfield, Missouri, farm! Join thousands of gardeners, farmers, and craftspeople to celebrate heirloom gardening at our Missouri homeplace. Become a vendor or exhibitor, or join us as a guest!
$15 per vehicle. Admission is free, but limited parking requires purchasing a ticket before the festival. Hours are 10 a.m. to 6 p.m.
---
FEATURED SPEAKERS
*All times are subject to change
---
---
RORY FEEK
Rory is a storyteller and musician. Rory has written multiple number-one songs and is passionate about homesteading and farming. Most recently, he and his team have launched The Homestead Channel, a new digital TV network that streams life, love, and hope on the new frontier. Check out his homestead here.
Rory will be speaking with Jessica Sowards.
Sunday 2:45 p.m., Monday 1:40 p.m.
---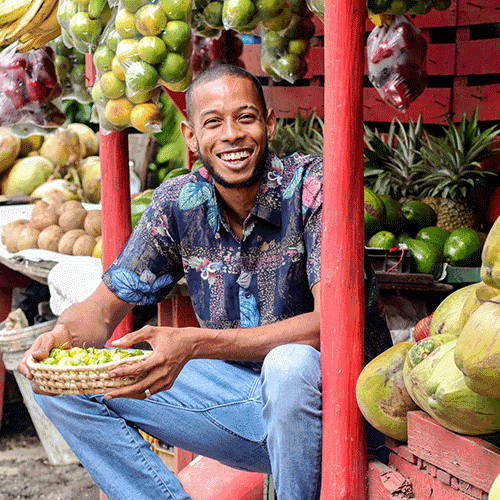 ---
RICHIE RAMSAY
"Coming in Hot: Lessons from the Tropics for Temperate Climate Growers."
Richie Ramsay is a Baker Creek horticulturist who lives and farms full time in his native Jamaica. Richie currently grows Scotch Bonnet and West Indies Red hot pepper seeds for Baker Creek. He is also establishing a trial farm for the company, where he is excited to spend more time farming and testing out varieties for Baker Creek and its customers.
In his talk, he'll cover hardening off and transplanting seedlings, watering and water retention strategies, and how to decide which varieties and crops to grow.
Sunday 10:15 a.m. and Monday 4:55 p.m.
---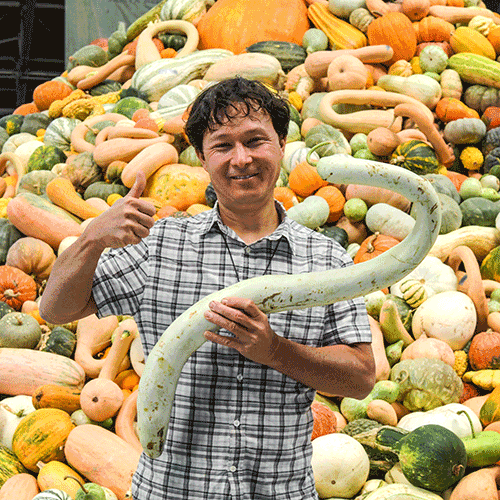 ---
JOHN KOHLER
John Kohler is the host of the immensely popular YouTube channel Growing Your Greens, where he shares his boundless passion for gardening and healthy eating. Since 1995, John has been helping people sustainably grow high-quality food. John is a great friend of Baker Creek and always a crowd favorite!
Sunday 11:20 a.m., Monday 3:50 p.m.
---
---
---
JESS SOWARDS
Jess Sowards of Roots & Refuge Farm is a homesteader, gardener, and writer who shares her gardening and homesteading life on YouTube and other media platforms. In 2021, Jess, husband Jeremiah, and their six children moved from their farm in central Arkansas to a much larger one in South Carolina. Their warm, honest style has inspired many gardeners, homesteaders, and others who aspire to live a little closer to the land and the heart. Jess is the author of books, including The First-Time Homesteader: A Complete Beginner's Guide to Starting and Loving Your New Homestead.
Jess will be speaking with Rory Feek.
Sunday 2:45 p.m., Monday 1:40 p.m.
---
---
JOSEPH LOFTHOUSE
"Promiscuous Tomatoes"
Joseph Lofthouse has adopted the principles of landrace gardening in response to the harsh growing conditions in a high-altitude, short-season, desert garden. He encourages genetic diversity, cross pollination, and survival of the fittest, allowing the plants to adapt themselves to the current and ever-changing ecosystem, thus simplifying gardening and seed saving. Joseph is the author of Landrace Gardening: Food Security Through Biodiversity and Promiscuous Pollination.
In his talk, Joseph will explore the joys and difficulties of growing naturally cross-pollinating fruity tomatoes.
Monday 11:20 a.m.
---
---
LUCY HUTCHINGS
"Why and How Everyone Can Grow Food"
Lucy Hutchings is a U.K.-based gardener and author whose wildly popular Instagram account, @shegrowsveg, features gorgeous photographs of her garden bounty. Lucy spent a decade as a successful fashion and jewelry designer before turning her attention full-time to her true passion: gardening. She trials Baker Creek varieties in her garden and contributes photos to our catalog and website. Lucy and her family recently traded her cramped urban garden for a 1.5-acre homestead and a fixer-upper, which they hurriedly renovated. Learn more about her work at www.cedarwoodhomestead.com.
Sunday 12:35 p.m., Monday 1:40 p.m.
---
---
MARK CAIN
"Season Extension Tips for Growing Veggies Year 'Round"
Mark Cain is a founder of Dripping Springs Garden, a USDA-certified organic market garden in the heart of the Arkansas Ozarks. In 1984, Mark and his gardening partner Mike Crane began carving out terraced, raised-bed gardens from an abandoned blueberry field and several open acres along Dry Fork Creek, in rural southwest Carroll County. Nearly 40 years later, Dripping Springs is now an anchor farm for the Fayetteville Farmers Market, and producing for selected natural food stores and restaurants. Their summer intern program has trained well over 100 interns, including many international students.
Sunday 3:50 p.m.
---
---
CARLOS VAN DER VEEK
Carlos van der Veek is co-founder of Fluwel Bulb Company in the Netherlands. Fluwel has earned a reputation as a leading source of the highest-quality flower bulbs. If you have ever visited the world-famous Keukenhof garden in spring, you will have seen the company's magnificent flowers in bloom. (Baker Creek also acquires most of our bulbs from Fluwel.) While Carlos is deeply knowledgeable about tulips and other spring-flowering bulbs, he has a particular affection for daffodils. He is a hands-on leader, walking the company's fields and gardens daily, and he inspects the harvested bulbs as well to make sure that Fluwel customers are getting the best bulbs possible.
Sunday 1:40 p.m., Monday 2:45 p.m.
---
---
TOMMY MAYER
"My Journey to Farming"
Tommy Mayer is currently the micro-greens manager and head of the bread bakery at Castle Valley Farms in southeast Utah. He and his wife, Felicia, along with their two daughters, Grace and Lilia, are in their 8th season at the farm. Tommy was originally hired to teach math and science at Castle Valley Academy and within three years was working full-time on the farm. One of the main focuses of the farm has been to grow the most nutrient-dense crops possible. From micro-greens and potatoes to sourdough and Super Tonic, Tommy is passionate about sharing his enthusiasm for growing and preparing healthy, tasty foods.
Sunday 4:55 p.m.
---
---
JILL RAGAN
"Maximizing Space on a Small Farm"
Jill Ragan is a farmer and shop owner at Whispering Willow Farm, nestled in the hill country of central Arkansas. She has been on this garden-growing and farming adventure for the last 10-plus years. She and her husband have a small farm where they grow food for their family and community. Through online courses and media, they teach others how to plan and steward their own farms and dreams. She says: "It's been my joy to walk with thousands of people across the country as they cultivate their land and begin their journey of living a self-sufficient, sustainable lifestyle."
Monday 12:35 p.m.
---
---
MISSOURI OZARKS STORYTELLER DR. ERIC "RICK" MANSFIELD
Rick and his wife, Judy, live on a small organic farm in Reynolds County, Missouri. He also writes a weekly column, Reflections from the Road, which appears in about 20 newspapers. His books include the children's picture books The Pastel Pets of Ms. Patty Pummill and The Last Ozark Elk, collections of historically based anecdotes in A Riverman's Legacy and Other Ozark Tales, and the Rachel Hunt murder-mystery series.
---
---