June Festival At Baker Creek Farm: Sunday, June 12, 2022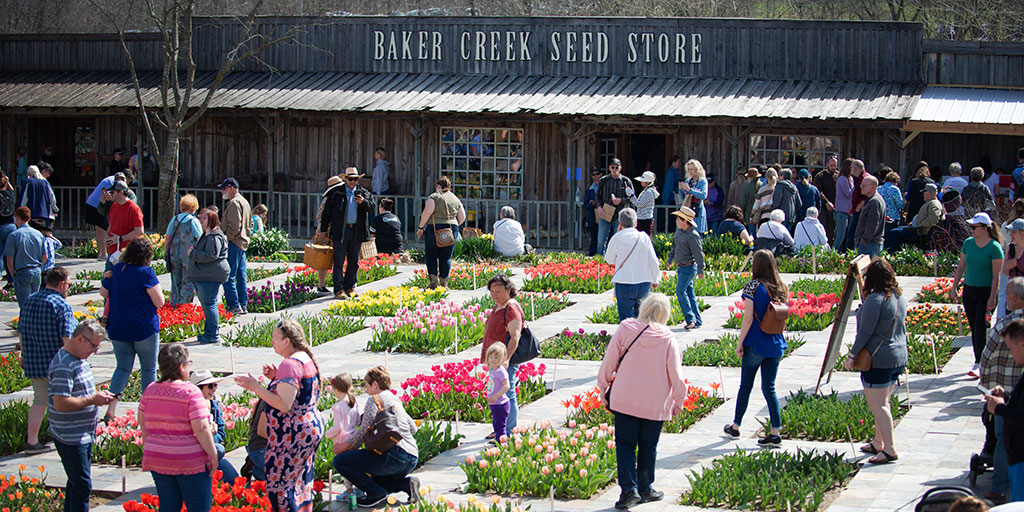 ---
Building community around heirloom plants, sustainable growing, and pure food is one of the most joyful things we do at Baker Creek, and it feels so good to invite you back to the farm and our pioneer village, Bakersville, for monthly festivals during the 2022 gardening season.
Festivals are scheduled for the second Sunday of the month through October 2022.
Our next festival at the farm is Sunday, June 12, 2022.
---
WHAT YOU WILL EXPERIENCE

There will be garden and greenhouse tours, vendors, speakers, and entertainment. Our seed store, restaurant, bakery, and other shops will be open.
---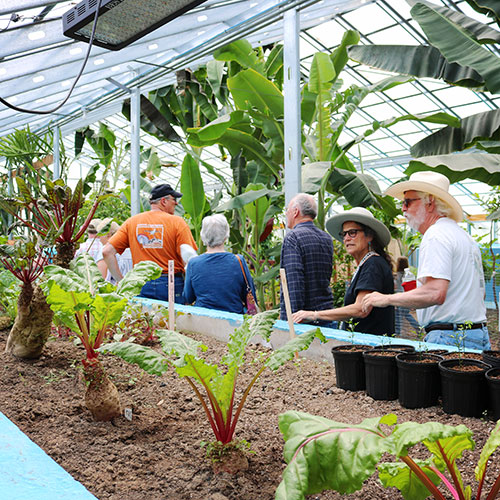 ---
---
IT'S FREE!

Admission is free. Hours for the event are 10 a.m. to 6 p.m.
---
SPEAKERS
DEB FREEMAN AND JOSHUA FITZWATER
Deb and "Fitz," as he is known to friends, are luminary chroniclers of Southern foodways, history and culture.
As a food historian, Deb's work focuses on the intersection of race, culture and food. Her work has appeared in many publications, including Southern Living and Garden and Gun magazines. She currently hosts a podcast on Whetstone Radio that explores the history of African-American foodways.
Fitz is an enterprising food journalist, photographer and self-proclaimed "melon head." Since 2014, he has published the magazine Southern Grit, and he has been a major contributor to media projects that explore and celebrate Southern food and culture.
We first met them a couple of years ago, when they were on a quest to find and taste some of the South's most legendary heirloom watermelons. As part of that "summer of watermelons," as Deb calls it, they asked us for some seeds of the ancient crookneck watermelon, which they grew on indigenous Patawomeck land in Virginia, as the variety is attributed to Native Americans. They distributed the melons – and other Southern heirloom watermelons – to chefs and restaurants in Virginia. Their collaboration with chefs in Hampton Roads to make watermelon hot sauce and watermelon barbecue sauce gained national attention in the press.
---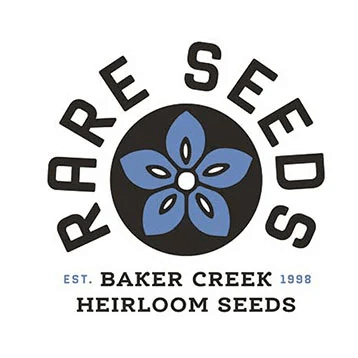 ---
---
APRIL JONES

April founded the Pinehurst Farmers Market in Columbia, South Carolina, in 2019 after the sudden closure of the only two grocery stores within a one-mile walking distance of the city's Pinehurst neighborhood. Inspired by other food justice activists, she started the market as a means of addressing access to fresh, organic food, and to teach others about gardening and seed saving.
---
---
CHRIS SMITH
Chris is the founder and executive director of The Utopian Seed Project and the author of The Whole Okra, which won a James Beard Award for History, Research and Scholarship in 2020. His nonprofit organization focuses on issues of seed sovereignty, creating sustainable food systems, and celebrating a wide range of crops and varieties to support diversity in food and farming.
---
---
DR. ERIC "RICK" MANSFIELD
Storyteller
Missouri Ozarks storyteller Dr. Eric "Rick" Mansfield brings his stories of Ozarks life and lore to the Baker Creek festival.
ABOUT RICK
Rick and his wife, Judy, live on a small organic farm in Reynolds County, Missouri. He also writes a weekly column, Reflections from the Road, which appears in about 20 newspapers. His books include the children's picture books The Pastel Pets of Ms. Patty Pummill and The Last Ozark Elk, collections of historically based anecdotes in A Riverman's Legacy and Other Ozark Tales, and the Rachel Hunt murder-mystery series.
---
---
---
DO YOU HAVE SOMETHING TO SELL?

If you are interested in being a vendor for the event, please email Kathy McFarland at seeds@rareseeds.com, ATTN: Kathy.
---
Please follow on our social media channels or check this page for updates. See you in the garden!
---