July Festival At Baker Creek Farm: Sunday, July 10, 2022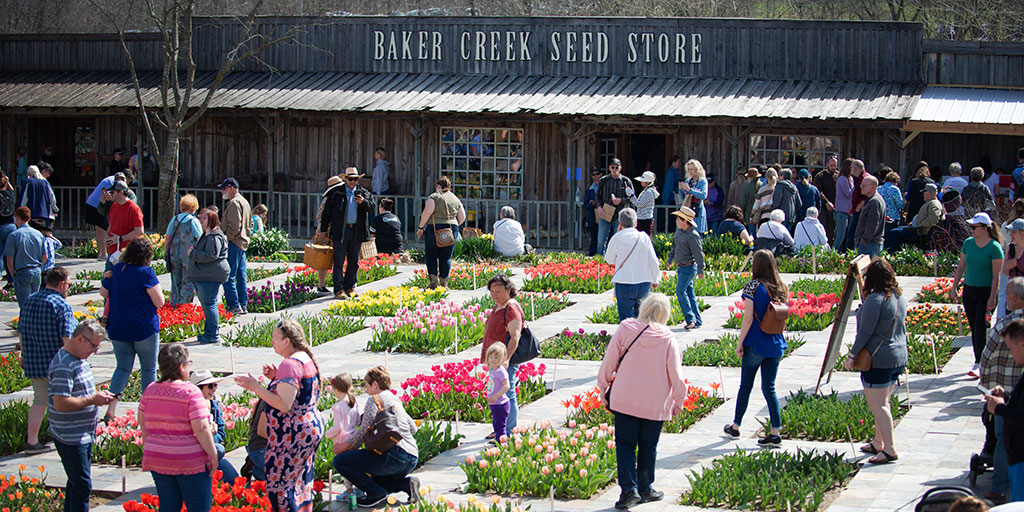 ---
Building community around heirloom plants, sustainable growing, and pure food is one of the most joyful things we do at Baker Creek, and it feels so good to invite you back to the farm and our pioneer village, Bakersville, for monthly festivals during the 2022 gardening season.
Festivals are scheduled for the second Sunday of the month through October 2022.
Our next festival at the farm is Sunday, July 10, 2022.
---
WHAT YOU WILL EXPERIENCE

There will be garden and greenhouse tours, vendors, and entertainment. Our seed store, restaurant, bakery, and other shops will be open.
---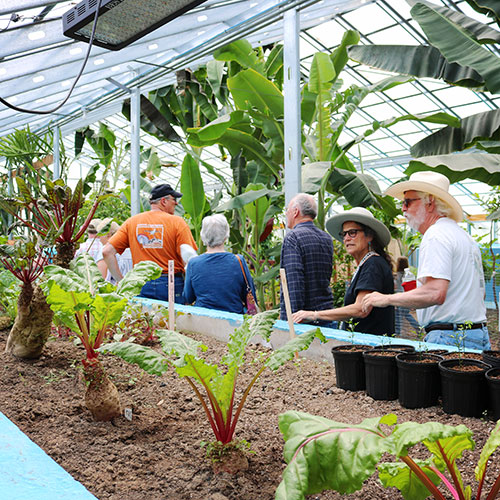 ---
---
IT'S FREE!

Admission is free. Hours for the event are 10 a.m. to 6 p.m.
---
DR. ERIC "RICK" MANSFIELD
Storyteller
Missouri Ozarks storyteller Dr. Eric "Rick" Mansfield brings his stories of Ozarks life and lore to the Baker Creek festival.
ABOUT RICK
Rick and his wife, Judy, live on a small organic farm in Reynolds County, Missouri. He also writes a weekly column, Reflections from the Road, which appears in about 20 newspapers. His books include the children's picture books The Pastel Pets of Ms. Patty Pummill and The Last Ozark Elk, collections of historically based anecdotes in A Riverman's Legacy and Other Ozark Tales, and the Rachel Hunt murder-mystery series.
---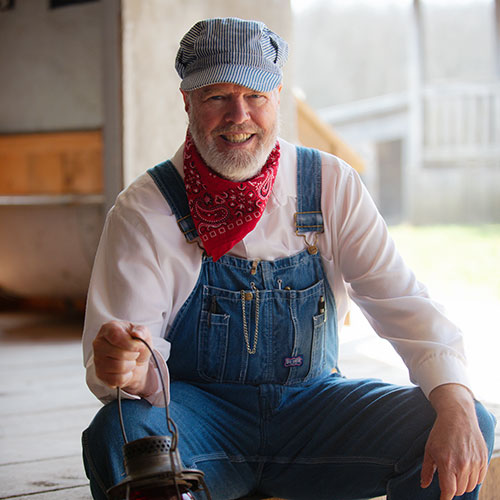 ---
---
DO YOU HAVE SOMETHING TO SELL?

If you are interested in being a vendor for the event, please email Kathy McFarland at seeds@rareseeds.com, ATTN: Kathy.
---
Please follow on our social media channels or check this page for updates. See you in the garden!
---