---
SPRING PLANTING FESTIVAL
Sunday & Monday | May 14-15, 2023
---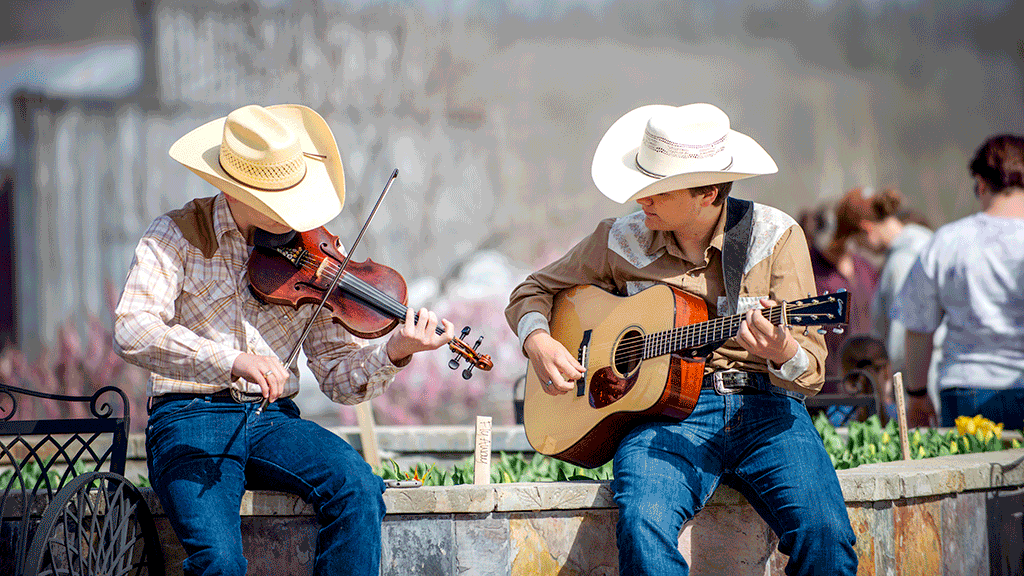 ---
Enjoy expert speakers, local food, unique vendors, greenhouse and garden tours, and old-fashioned entertainment at Baker Creek's Mansfield, Missouri, farm! Join thousands of gardeners, farmers, and craftspeople to celebrate heirloom gardening at our Missouri homeplace. Become a vendor or exhibitor, or join us as a guest!
$15 per vehicle. Admission is free, but limited parking requires purchasing a ticket before the festival.
---
---
RACHAEL WEST
Rachael West is the owner, founder, and lead instructor of Eating the Ozarks. An expert forager, wild foods chef, and certified herbalist, Rachael is also the author of Wild Foraged, an educational culinary cookbook. She has taught about wild foods in the Ozarks for the past decade. She appears biweekly on Springfield TV station KOLR-10 and has worked with many groups and organizations. Learn more about her work at eatingtheozarks.com.
---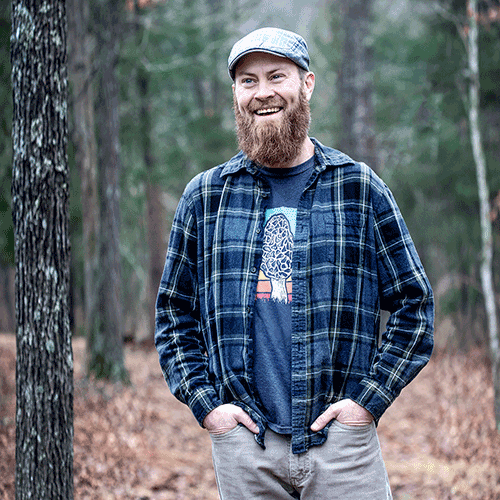 ---
MIKE SNYDER
Mike Snyder is a mushroom educator from the Ozarks and has been busy doing talks, walks, and workshops about mushrooms in the region for the past few years. He has been foraging and studying fungi for 13 years and has been cultivating mushrooms for about 3 years, focusing on outdoor growing methods. He serves on the Board of Directors of the Missouri Mycological Society and is one of their official mushroom identification experts, having earned the Harry Thiers Certificate of Mushroom Proficiency. He is a proud member of the North American Mycological Association Cultivation Committee as well. He and his wife, Cara, run WildWise Botanicals, a company that offers products handcrafted from wild-foraged plants and fungi.
---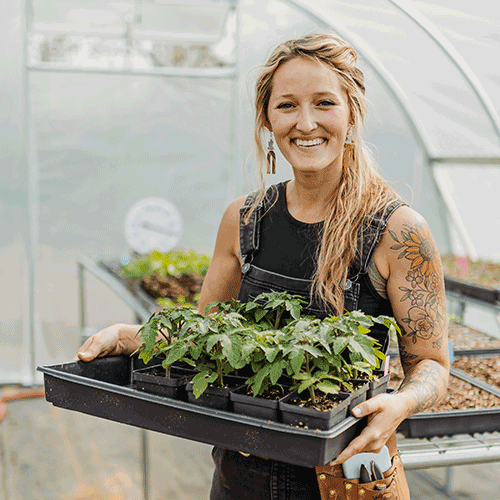 ---
JILL RAGAN
Jill Ragan is a farmer and shop owner at Whispering Willow Farm, nestled in the hill country of central Arkansas. She has been on this garden-growing and farming adventure for the last 10-plus years. My husband and I have a small farm where we grow food for our family and our community. Through our online courses and media, we teach others how to plan and steward their own farms and dreams. She says: "It's been my joy to walk with thousands of people across the country as they cultivate their land and begin their journey of living a self-sufficient, sustainable lifestyle."
---
---
RAY TYLER
Ray Tyler is a husband, father to 6 young children, and a full-time learner, farmer, and educator. Before his farming career, Ray worked as a professional high-end trim carpenter, and a welder. For more than a decade, Ray has made it his mission to find practical solutions that work for the everyday grower, and to share them with others. Ray is most notably known for his unique innovation systems in growing vegetables on a small-scale farm in hot and humid climates, making $450,000 a year on just one acre. Along with his wife, Ashley, he is the owner of Rose Creek Farms in Tennessee and the Small Farms Big Change initiative. He is also one of the founding members of AgLaunch.
---
---
---
GIBRON JONES
Gibron Jones is the founder of HOSCO SHIFT and the North Sarah Food Hub (NSFH) in his home city of St. Louis. The nonprofit organization is focused on increasing access to healthy, local food and creating jobs and economic development in neighborhoods and communities that need it most. Since its launch two years ago, the NSFH has produced millions of meals and produce boxes. The organization has also partnered with BJC Christian North East Hospital and other agencies to help diabetes patients lower their A1c blood sugar levels through healthier eating.
---
---
SARA PATTERSON
Symbria Patterson and her mother, Sara, are the duo behind Red Acre Farm, a biodynamic farm in the Cedar Valley of Utah, and the founders of Red Acre Center, a nonprofit organization that works to promote and protect farmers, small rural and urban farms and people's right to choose what they eat. They have developed a thriving local model for community-supported agriculture and local food and advocated for many policy changes that benefit small farmers and producers in Utah.
---
---
RACHEL PARENT
Rachel Parent is the founder of Kids' Right to Know, a non-profit organization based in Canada and focused on education and policy change regarding GMOs. Rachel's interest in non-genetically modified foods was sparked while researching GMOs for a school project and she was dismayed to learn that the Canadian government did not require food producers to label genetically altered foods.
---