Open each weekday from 11am - 3pm, Spring through Fall.
Open Thursday and Friday from 11am - 3pm for the winter months.
Baker Creek Restaurant
2278 Baker Creek Rd Mansfield, MO 65704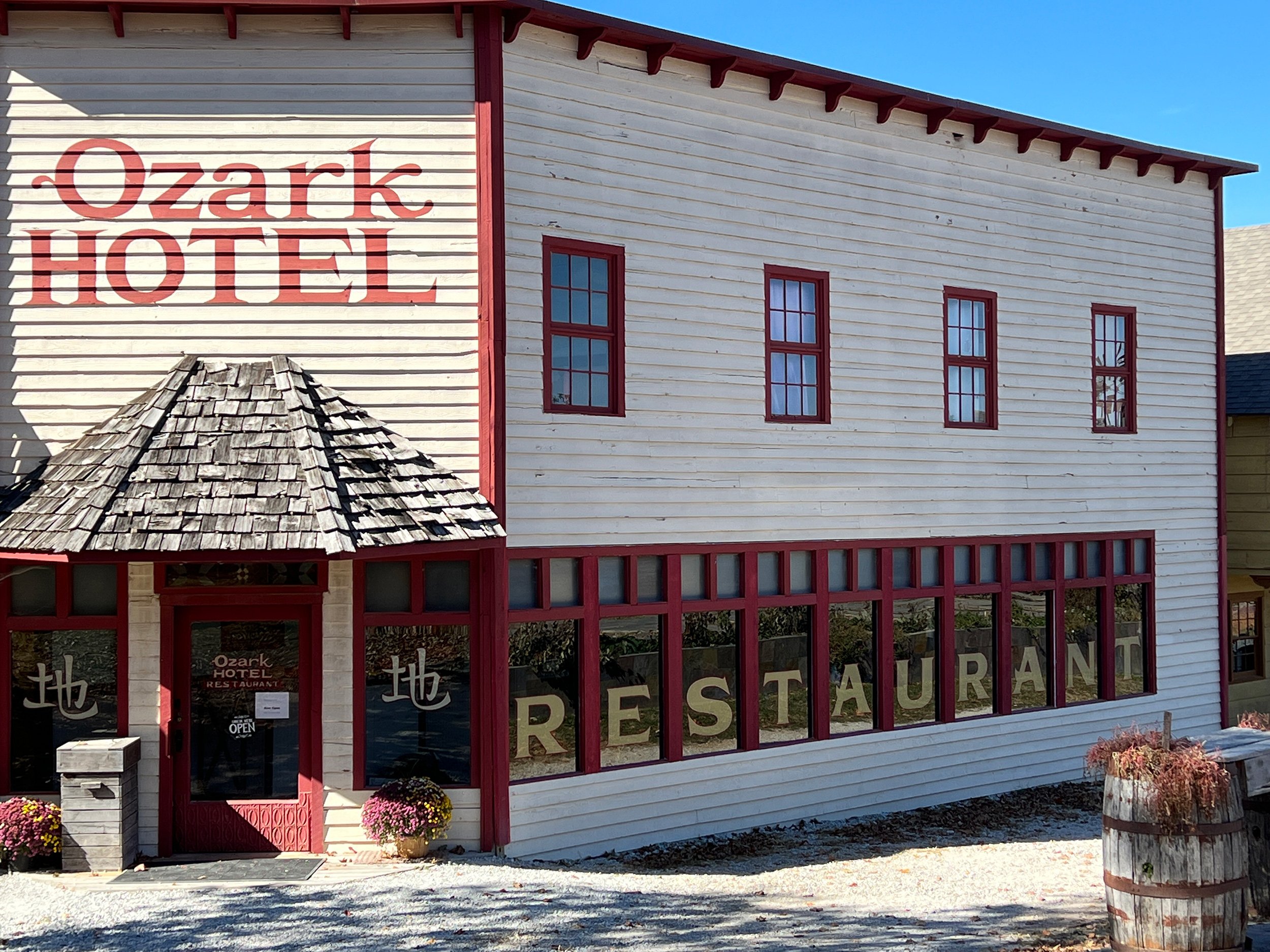 The vegan restaurant at Bakersville, our pioneer village, opened again to the public in the summer of 2022 with new chefs, a new menu, and a new kitchen! Chef Ken Walker and restaurant manager Martine Walker lead the staff, including chef Youxiang Liu, whose handmade Chinese dumplings are featured on the menu. Ken and Martine combined their culinary expertise and boundless enthusiasm for flavor and experimentation, quickly getting the restaurant up and running after relocating to Missouri from southern Colorado in July.
Working with Jere Gettle, they developed a small menu centered around fresh, seasonal produce from the greenhouses and gardens and all-local ingredients whenever possible. (It also includes pasta and noodles made in-house.)
"I love to take a dish that's not vegan and recreate it to be vegan and also be really good," Martine said. Getting to work with different varieties is also incredibly inspiring, Ken said. "It's a dream of any chef to work with the people who are growing your stuff, let alone be on the farm where they're growing it," Ken said.
Our Menu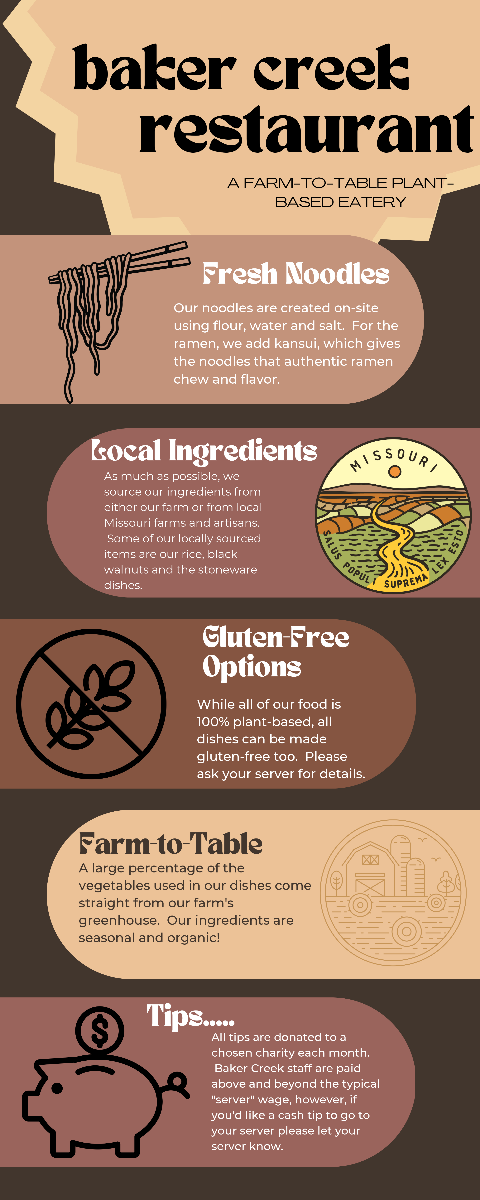 A FARM-TO-TABLE PLANT-BASED EATERY
Fresh Noodles
Our ramen noodles are created using flour, water, and salt. We add kansui, which gives the noodles an authentic ramen chew and flavor.
Local Ingredients
As much as possible, we source our ingredients from either our farm or from local Missouri farms and artisans. Some of our locally sourced items are our rice, black walnuts, and stoneware dishes.
Sweet & Sour Vegetables

A mix of carrots, onions, and pineapple in a sweet and sour
sauce. Served on top of locally sourced basmati rice and
topped with plant-based chicken. (ask your server for
gluten-free option)
Indian Curry Vegetables
A mix of seasonal vegetables and fried tofu tossed in a yellow Indian curry made with coconut milk and served on top of locally sourced long-grain rice. This is not a soupy curry but a "drier" curry made in a traditional Indian style.
Taiwanese Stir-Fry Noodles
Our homemade ramen noodles are stir-fried with a sweet-savory tamari-based sauce. Tossed with seasonal vegetables and fried tofu.
Handcrafted Soda
Ask your server for today's flavor/s of our made-in-house soda.
*While all our food is 100% vegan, all dishes can be made gluten-free too. Please ask your server for details.