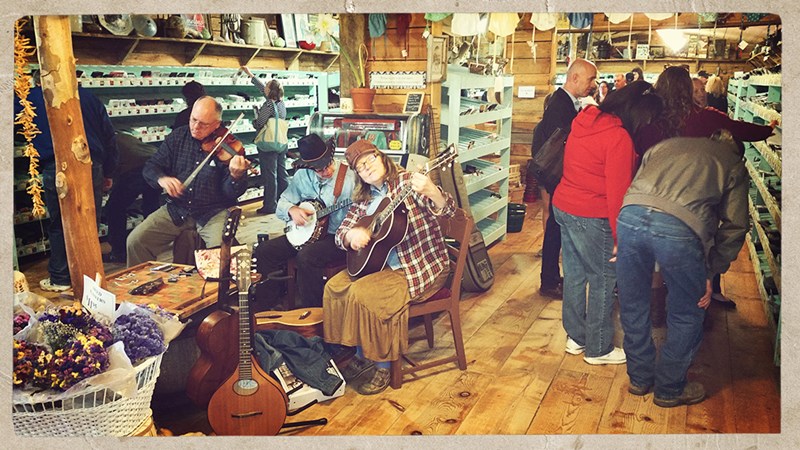 Visit Our Mansfield, Missouri Seed Headquarters!
Come and enjoy the beautiful Ozark hills and our seed farm and pio­neer village, shop for seeds, see our trial gardens, learn about seed growing and enjoy our animals and authentic pioneer village.
In the rolling hills of the Missouri Ozarks stands a legacy to the passing of time. The homestead act in the mid-1800s encouraged the Rippee family to move west and settle what is reputed to be the longest-lasting homestead in Missouri. The family raised many varieties of produce, birds and animals, and were quite skilled in the crafts of the region. They traded with the Osage Indians and cared for soldiers during the Civil War in their hand-hewn log-cabin.
Learn about us in: New York Times, Wall Street Journal NPR.
Bakersville is situated on the original Rippee farm. The Baker Creek Seed Store now stands where the family's market garden once was. In 2007, we saw the beginning of our historic town. Besides the Baker Creek Seed Store, we also have a donation-based vegan restaurant, speaker barn, an old-time mercantile, herbal apothecary, a natural bakery and blacksmith shop, two music barns, a Western jail, a native rock oven, a windmill, our seed warehouses, and many breeds of historic poultry and livestock.
The best part? It's free (except for the two days each May when the
Spring Planting Festival
is in full swing.) Visitors are often surprised when there's no charge to visit our farm.
We are 10 minutes from Mansfield, MO, home of the Laura Ingalls Wilder Museum and only 90 minutes from Branson.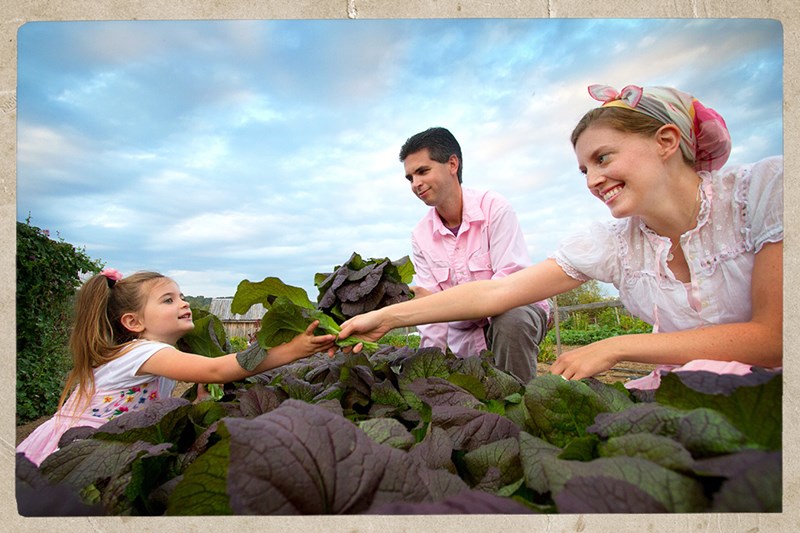 Mailing Address
Baker Creek Heirloom Seed Co.
2278 Baker Creek Road
Mansfield, MO 65704
We apologize, but until further notice, the Village, Seed store, Restaurants and phones will be closed. We will still be shipping orders as quickly as we can. Please contact us by email at seeds@rareseeds.com with any questions.
Main office Call Center:
Phone: (417) 924-8917
Monday - Friday: 8:00 a.m. to 4:00 p.m.
Closed on Saturdays and Sundays.
Fax: (417) 924-8887
email: seeds@rareseeds.com
Seed Store and Village Hours
Monday - Friday: 8:00 a.m. to 4:00 p.m.
Closed on Saturdays.
Sunday: 9:00 a.m. to 4:00 p.m.
*We have a fun festival that you are welcome to join! It's on the first Sunday of March through October. The Seed Store hours on these days are 10 a.m. to 5 p.m.
Baker Creek Resturant Hours
Monday - Friday: 11:30 a.m. to 2:00 p.m.
Closed on Saturdays and Sundays.